Hi.
I know this is a Bristlenose forum but I was hoping someone here is a Corydoras expert aswell.
A few years ago I bought a group of six Corydoras Gossei and I just recently bought four new ones. But I'm starting to wonder if the ones I first bought really are Gossei. So can someone please help me identify if they are Gossei or Seussi.

Picture of one of the old ones. The snout is more forward pointing.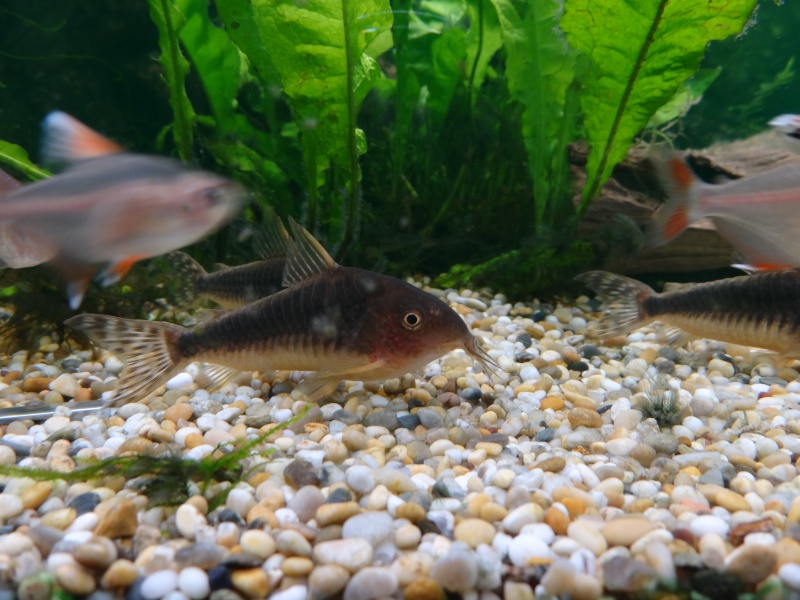 Another picture of one of the old ones, where the snout is pointing more downward.
This is a picture of the newly bought juvenile in front of an old one. Quite a difference in size :-).