At last got my "New tank" (new to me).
Its a Rena although not sure what model it measures 120x50x71cm (lxdxh)with 1cm thick glass, and using this calculator -
http://www.angelfish.net/tankvolcalc.php
it hold 405 litres or 107 US gallons.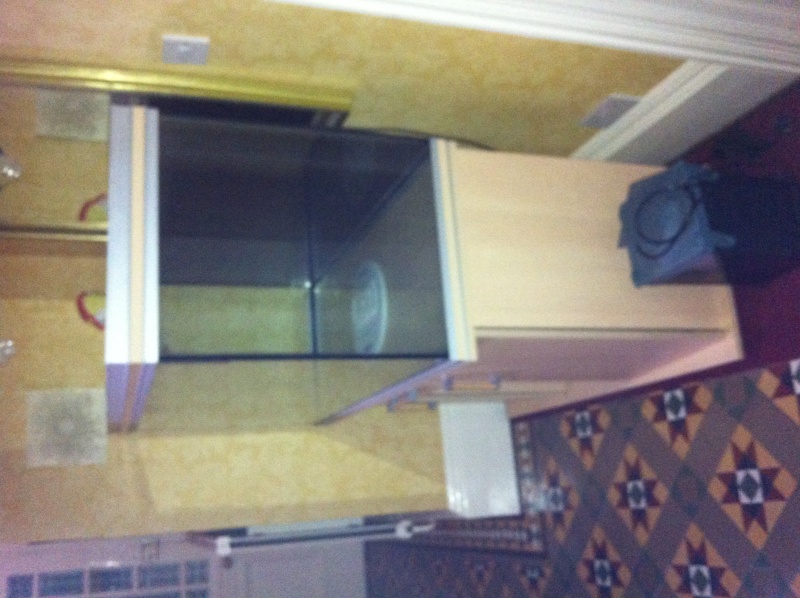 Cost £195 from ebay included the cabinet, lights and covers, filter, air pump, and two heaters.. Happy days.!!
Cheers Jim didn't realise that I could up load pictures straight from my computer. Sorry the second one is on its side but hey ho.
This is going to be my temporary display tank as we are hopefully going to be moving again before the end of the year when we have found a suitable house. (selling two to buy a one with a bigger garden). So moving all the fish from my now display tank into this one together with their filter and then setting up my old display tank as my new grow out.
Jon