Hey ya'll!
So I have visited this site a lot this past year to find advice on my BN plecos and finally decided to join.  

After a year of trying to breed, my young two very young BN spawned when I had temporarily taken them out of my main tank. Early on 5/11/14 is when I believe the eggs were laid. The are from my Albino SF female and Common LF male. They started hatching on 5/15/14 and finished hatching on 5/16/14. As they turned into wigglers, dad started kicking them out of his cave! So I scooped them up with a turkey baster and put them in a breeder box. Dad continued to fan his cave even though the babies were gone. (I felt horrible but hey, he kicked them out!)
So it has been two days since they finished hatching. I had counted 87 little wigglers!! For a first spawn from these guys, I think that is pretty good.  

 HOWEVER, today when I checked them this morning, there are under 40 babies. They are still in the breeder box so I am so confused. 

 They only other living thing in this tank besides the parents are some shrimp, probably 30. There are no dead fish in the box so what could have happened? I am no confused and disappointed because I wanted to see how the genetics turned out and now I only have half of the original ones to follow.
Any ideas?? 


Dad fanning his eggs!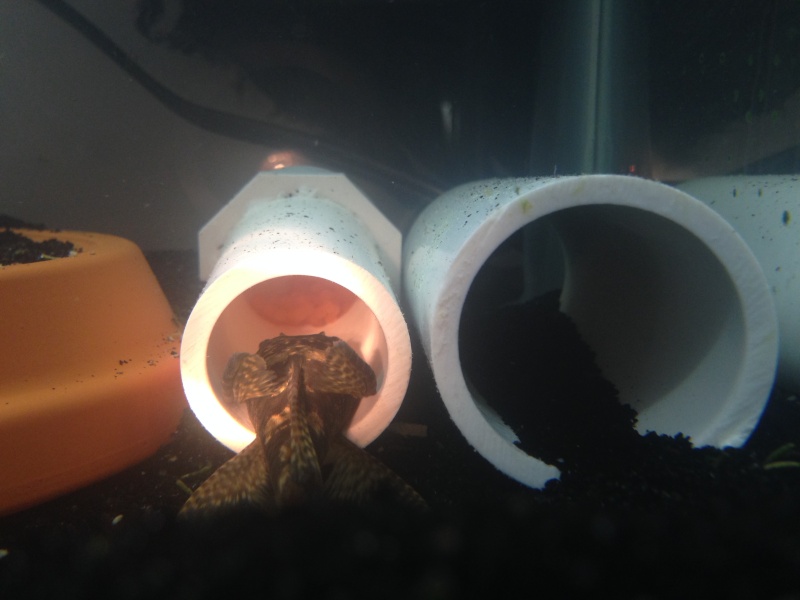 Just after hatching.