Hi all,
after a request from the site owner "Curby", and a couple of others I now have two photographs for you..
Hope you like them?
As we do not have many photographs going around the site or the web of L144 bristlenose pleco's I thought I would include a couple
this month.
One photo should show my L144 male bristlenose alongwith my Albino Gibbicep...
The L144 bristlenose is about 14 months old now, and the albino gibbi is about 8months I think.
The other picture shows the same L144 male along with one of my mature ancistrus teminckii..
Both photographs have been resized for desktop use aswell, and I have been reliably informed that if you click on the images
it should take you to the picture hosting site with many more of my other images.
Hope you like the bristlenose photographs and please be kind, not posted for a while...
Photograph 1 -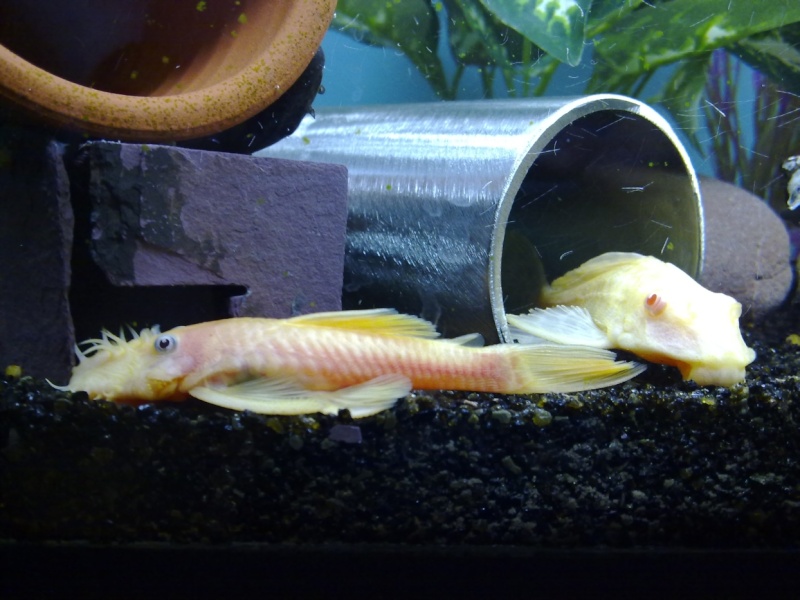 Photograph 2 -
There you go a couple of photo's of L144 bristlenose, Albino Gibbi and a mature Ancistrus Teminckii.... sorry if I made spelling mistakes...
Kind Regards
LJ